Jim graciously picked up the prestigious award for music tutor of the year at the 2016 Scots Trad Music Awards.
well done!
MG ALBA Scots Trad Music Awards 2016: jim hunter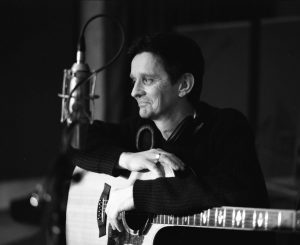 Congratulations to jim hunter who have been nominated in Music Tutor of the Year sponsored by Creative Scotland Youth Music Initiative in the MG ALBA Scots Trad Music Awards 2016. Vote now!
We asked jim hunter of jim hunter the following questions.
Tell us about yourself
I have been playing music since I was a child, and as an adult I have released 11 albums, and toured around many countries both solo and with my band.
I first got the chance to teach at the Feisan with Feis Barra and then Feis Rois back in 1990, and since then I've taught at over 120 different feisan, as well as numerous workshops and projects with teenagers around Scotland. I currently teach 130 pupils each week in 8 schools around Ardnamurchan area.
Why are you involved in Scottish music?
I started at 7yrs old as a piper at The College of Piping which first started a love of traditional music. I then moved to the North West Coast of Scotland in the late 70's and became immersed and engrossed in the Scottish and Irish music of that era, and of that place and time.
Any particular career highlights?
Getting to play and record with some of the most talented musicians in the world. Taking the band out on 20years of touring in Europe. Supporting Runrig, The Battlefield Band, and concerts with Little Feat. The Lyrics of the North project at Moniack Mhor, all the many Feisan, the list goes on and on
What are your plans for the future?
Keep on in the music business till I'm bankrupt!